PHOTO OF THE MONTH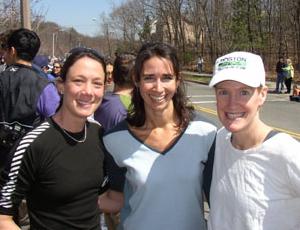 It took all winter, but when the weather improved, the women of BTT came out of their shells on Marathon Day.


FEATURED SPONSOR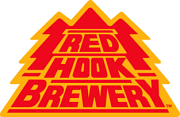 Nantucket Nectars is NOT the only company keeping BTT'ers hydrated this season. Redhook Brewery joins us for the first time in 2003 and will provide members with their carbo-loading brews throughout the year. Redhook will be served at many team events, socials, and even training weekend later this month.


COOL FACTS
BTT members have competed in events in 7 different countries so far this season: Bermuda, Canada, Honduras, Italy, Mexico, Tahiti, and USA.


MEMBER BRIEFS
Ken Chern completed his first "real" marathon, Rob Sczupak starts "last" in Hopkinton and Maggie O'Toole makes her directorial debut at Wrentham.


MAY BIRTHDAYS
We wish a Happy Birthday to the following team members with May Birthdays:


| | |
| --- | --- |
| 5/1 - | Mike Schiano |
| 5/4 - | Rip Reeves |
| 5/6 - | Mike Hollywood |
| 5/11 - | Beth Edwards |
| 5/21 - | Michael Moran |
| 5/26 - | Ben Penglase |
| 5/27 - | Drew Schneller |
INFO COMING SOON
Psycho B2B Ride (June)
Team Uniforms
The Louis Garneau uniform order is expected to arrive this week and we will be scheduling a uniform pick up gathering at Janice's house in Belmont. As soon as the order arrives we will announce the date. If you still haven't submitted payment for your uniform order (payment was due April 11) please do so immediately! Also remember that your 2003 team uniform should be worn at all races that you compete in - thanks!

Redbones Bike Day
Ride by on Monday, May 12th from 5:00 - 10:00pm and celebrate the spring cycling season and the first day of 2003's Ride to Work Week. Join commuters, recreational riders, couriers, competitors, cycling clubs, etc. at a party to benefit two bicycle advocacy groups: New England Mountain Bike Association and MassBike. $10 buys you a ticket, bicycle valet parking, a Redbones sandwich, lemonade or beer and a raffle ticket extra raffle tickets - $1 each.

New Hampshire Training Weekend
May 15 - 18, 2003 - Dust off bike, pull wetsuit out of closet, and locate running shoes since Training Weekend 2003 is right around the corner. We have 63 team members who are making the pilgrimage to Waterville Valley to conquer the Kancamancus, run on wooded trails, and relax in the jacuzzi. Bring your dancing shoes since we have a DJ for the Saturday night party. Stay tuned for directions, schedules, and carpools. Ken Chern will be coordinating all aspects of the weekend once again this year, so please get in contact with him if you're interested in helping out or have questions.


more info at "Members Only - NH Training Weekend" on the team Bulletin Board
Team Technique Workshops
Rachel Saks and Jen Scalise have set up a series of advanced triathlon workshops that are organized for BTT members and run by BTT's own professional coaches and trainers. The May event is Cycling Techniques on 5/31/03 (new date), the June Event is Open Water Swimming on 6/28/03 and the July Event is Core Strength Training on 7/10/03.


more info at "Members Only - Team Technique Workshops" on the team Bulletin Board
Team Photo and Video Production
This year, the team will be producing a video of the seasons' endeavors – athletic and otherwise. In order to have the fodder to produce such a tome, we want to encourage everyone to bring cameras (digital, film, and video) to any race or event in which you participate. All we ask is that you submit the images to Regina O'Toole or Rob Sczupak in a timely fashion so we may work on this effort in real time. If you are interested in participating in this activity, please respond to Rob directly at Rob Sczupak.
Team Workouts In Full-Swing
The weather has finally improved and many BTT'ers are outside and riding. Join Josh Eckel on Tuesdays and Thursday mornings (starting May 6 and 8) at porter Square. May will also see the return of the KING OF THE HILL competition! For 4 Thursdays in May, we'll be counting hill climbs for points: 1 hour, 2 routes, unlimited points! Can Sean Hartman take the winner's jersey for the second year in a row? Will a new champion rise? New this year - Men's and Women's divisions, restructured point system, team "best climb" point sharing. How can you resist? Guaranteed easy climbing, sunny weather and twisted fun! All are welcome regardless of competitive intentions. Flo Chretien will also be directing morning rides on Tuesdays and Thursdays from Natick/Newton during the week. Track hopes to move outside soon if the weather continues to improve.


more info at "Training Events" on the team Bulletin Board
Walden Pond Swimming
Yes, it's that time of year again. Now that the frost is off the pumpkin, its time to de-louse your wetsuits and prepare for this year's inaugural dip in Massachusetts' most hallowed of swimming holes – Walden Pond. BTT will be starting it's routine the first Friday after training weekend, so get that BodyGlide ready, and don't forget your bathing cap and goggles! For those looking to do more yardage than in years past, we will be instituting a two-loop option this year. As ever, breakfast will follow at one of Concord's fine dining establishments! Get in touch with Rob Sczupak or Sean Luitjens for more details.
Upcoming Events

| | |
| --- | --- |
| 5/12 - | Redbones Bike Event |
| 5/17 - | Team Training Weekend |
| 5/23 - | First Official Walden Pond Workout |
| 5/31 - | Cycling Techniques Workshop |
| 6/28 - | Open Water Swimming Workshop |

more info at "Events Calendar" on the team website

Upcoming Races


more info at "Events Calendar" on the team website